Modifications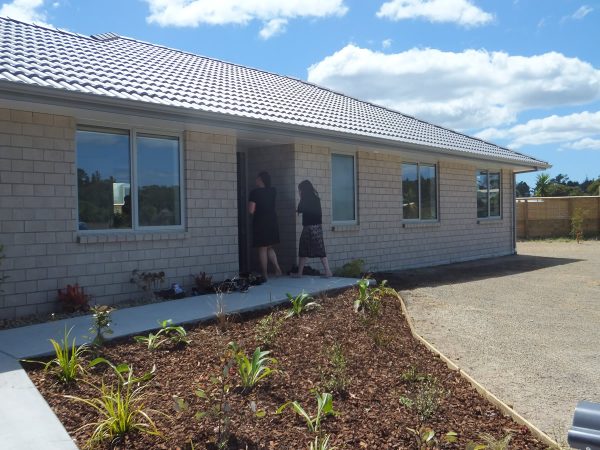 So what makes a house accessible? Most people envisage a ramp to get in the door – and are not sure what else is involved. However, accessibility is about more than just getting into the property, although that is the first focus. It is about ensuring that every aspect of the home is designed so everyone can use it – that is from the bathroom, to the kitchen, right down to the ironing board!
It is also about ensuring a house is safe. With obvious ramps, a house would "stand out" and the occupier might be viewed as an easy target. There was also a concern that if a fire broke out, if there was only one accessible route, they might be trapped.
So with the new houses, the Trust concentrated on level-entry via the front door and garage, with the garage height accommodating a van with a wheelchair hoist. From the outside, you would not be able to tell that this house was anything more than a quality home.
Outside the house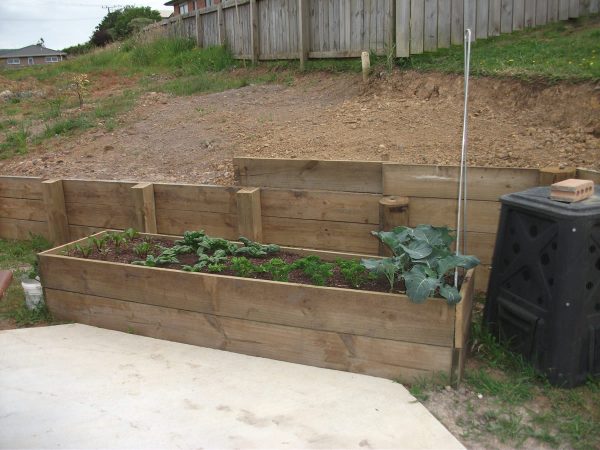 The Trust wanted to ensure that any occupant could utilise the outside of the house, so they ensured wheelchair access to decks, raised garden beds (at wheelchair height) and an accessible route through to the mailbox.
Inside the house
All new houses were built with an ensuite bathroom that had an accessible shower and toilet, and with a separate bathroom that included a bath. Powerpoints and light switches were located at wheelchair height.
In some cases, there have been variations to suit particular tenants, with an ironing board that folded out of the wall at wheelchair height, a ceiling fan, and "touch" light switches.
When it came to using the house, the Trust was told:
"I want to be able to cook in my own kitchen, wash my own dishes, and be a functioning part of my family."
So the Trust built kitchens with benches at two-levels, so a person in a wheelchair could sit and cut up food, and a person standing, could also do that.
Sinks went in, that allowed a wheelchair underneath
And stovetops were put in at wheelchair height, with elements only at the front (so no burns leaning to get to the back elements)
Cupboards were used that easily swung open with baskets inside, at varying heights for easy access.